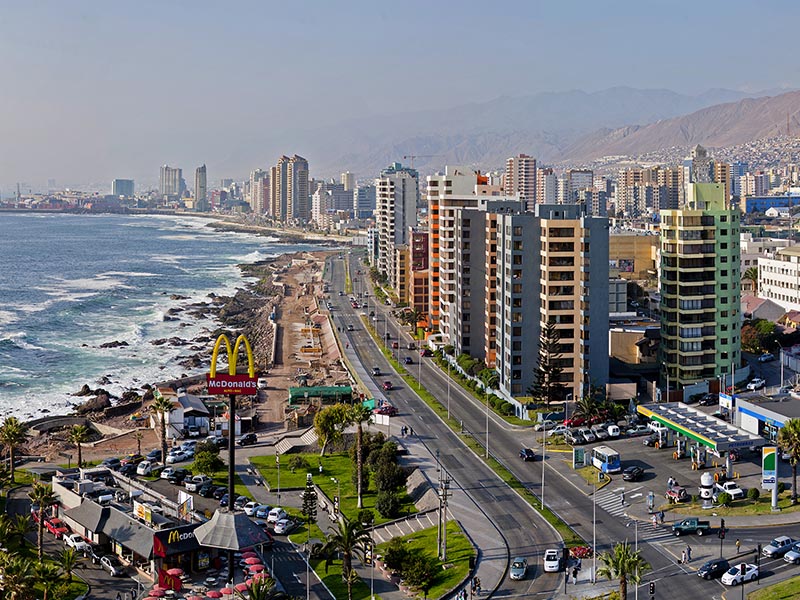 Antofagasta, nicknamed "La Perla del Norte" (The Pearl of the North), is a city, port and commune in the Great North of Chile and is the capital of the region of the same name.
It is a city kissed by the Pacific Ocean, with warm temperatures and the main door to the most arid areas in the Atacama Desert. Antofagasta is considered the mining capital of Chile and the cradle of astronomy for the Southern Hemisphere. 
Antofagasta is the closest city to the major international observatories: Paranal, ALMA and ELT in the future. The aridity of the desert makes it an ideal place to make astronomical observations, as well as being close to the sites of meteorite findings and the flat surfaces with conditions analogous to the planet Mars, used as experimental sites for NASA missions.
To know more about the main places you can visit in Antofagasta , We recommend you visit the following link: